Meet Our Founder
Nathan Misirian
Nathan Misirian is an expert on Google marketing strategies for businesses and organizations. A former digital marketing executive and sought-after speaker, he firmly believes that great communication, real life examples, and genuinely caring about people are the keys to lasting client relationships and fantastic results.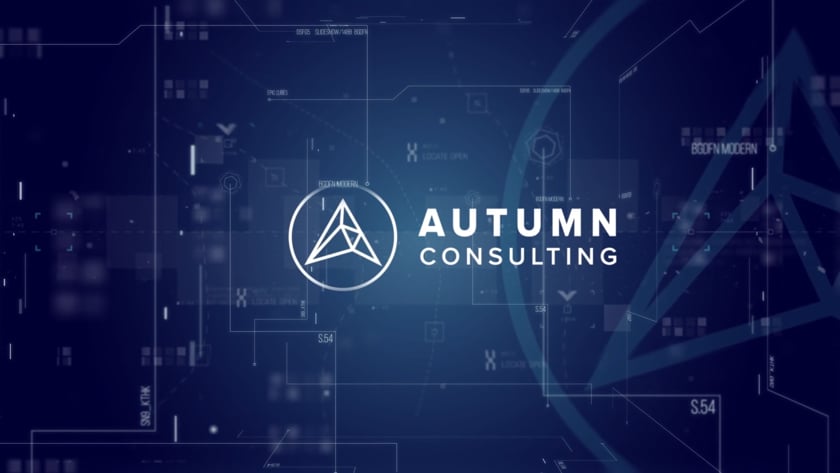 A wide range of clients rely on Nathan and his colleagues at Autumn Consulting to help them with SEO (Search Engine Optimization), paid ads (AdWords), relevant social media, all under the umbrella of a holistic approach to all of their digital marketing needs. His deep knowledge, friendly approach, and can-do spirit has enabled hundreds of clients to achieve increased website visibility that attracts more customers. In fact, he has even led Google Marketing projects in other languages – including French, German, Italian as well as English – throughout North America and Europe.
What really energizes Nathan are the results that his strategy and work produces for his clients. For over 18 years, Nathan and his team have studied and analyzed Google's algorithms on behalf of his clients. Through Autumn's unique process, they apply the algorithm strategy to implement a personalized and holistic digital strategy for businesses around the country.
As a speaker, Nathan crafts engaging presentations that the audience feels comfortable participating in and asking questions. His speaking style is equal parts approachable and deeply informative. With proven expertise in technical topics, Nathan enjoys taking the details and translating them into easy to understand and actionable presentations.
Nathan is also passionate about giving back, and is an active member of many non-profit organizations, including The Future Institute, Uncharted Learning, Immokalee Foundation and Champions for Learning/Take Stock In Children.
Autumn Consulting comprises a team of skilled colleagues, all with a passion for discovering and implementing great search marketing strategies that help each client flourish.
Ashley Stepanoff
Marketing & Account Executive
An energetic self-starter with strong creativity she strives to ensure that projects meet the vision of her clients. Her background in Psychology gives her an insightful perspective into the factors that influence behavior, which is complemented by her Masters in Visual Communications. She brings an enthusiastic work effort to ensure that any challenge is met here at Autumn.
Jennifer Buonaiuto
Marketing & Account Executive
A results-driven, detail-oriented digital marketing professional. She has worked with one of the world's largest retailers, Walmart.com, to create compelling media platforms that enabled brands to develop strategic and measurable online media solutions. Having a passion for education, she spent 11 years inspiring students to be college and career ready. At Autumn, Jennifer applies her marketing and insights to help Autumn and its clients excel in digital marketing.
Carolina Numan
Director of Marketing & Account Mgmt
Carolina brings over 15 years experience leading the development and execution of marketing strategies that fuel market penetration, build the brand, and accelerate growth. She has worked across multiple industries and is highly skilled at maintaining a strong brand. She is an exceptional brand storyteller with the ability to articulate value propositions that inspire true brand connections creatively.
Kati Martinez
A successful accountant and advisor to business owners – she is always up-beat and energetic willing to assist where she can. Kati brings a warm and responsive approach to working with customers and entrepreneurs which makes her a great asset to a team. She leverages cloud tools to drive efficiency and practical accounting and bookkeeping solutions to the work that she does and the team. She always goes the extra mile to care for Autumn and their clients.
Courtney Silva
Marketing Operations Assistant
A Jane of all trades, Courtney brings her eye for detail and her can-do attitude to help with the behind-the-scenes workings of Autumn Consulting. She has over seven years of experience in the office administrative realm for several industries, which helps her to be flexible and adaptable to challenges. Courtney is bringing her eagerness to learn and her desire to do a job well to the team.
Rachel Bestall
Detail-oriented and trustworthy, Rachel's dynamic approach to office administration comes from an extensive background in education. Rachel is passionate about providing the best experience to clients through clear and effective communication. She approaches all aspects of her job with creativity, motivation, and a can-do mindset. Rachel expertly facilitates day-to-day effectiveness of the President, enabling his ability to manage and lead effectively.
Meagan Shelley
Meagan is a professional writer in VA that specializes in content marketing, research, and SEO. She's served 100+ clients in more than 7 countries and is a current Ph.D. candidate for Strategic Media Science. If she's not helping people craft their own stories, she's working on some of her own. When she takes time to step away from the laptop, she enjoys volunteering with the extension office, spelunking through local caves, and packing for the occasional thru-hike.
Rachel Phillips
Rachel has worked in finance, marketing, and business development roles that have provided valuable lessons. She comes from generations of family owned businesses and has seen them develop from the ground up with over 15 years of working closely with individuals and businesses of all sizes. Rachel likes to focus on building a trustworthy relationship with a client, engages with them to understand their needs, and helps them achieve their desired results.
Ricardo Rodriguez
Ricardo has worked in several areas of the IT field for the last 30 years including sales, tech support, system auditing, networks, and system administration. During the last 12 years, Ricardo has focused on his passion for software development working mainly on web technologies as well as webmaster. Ricardo holds a bachelor's degree in Information Technology and also a Master of Business Administration from the University of Tampa, in Florida, USA.
Stephen Howell
Vice President of Operations
Stephen is bringing 20+ years of military experience to the Autumn team. He is focused, determined, and full of curiosity. Passionate about achieving results and working effectively with other people; maximizing their ability. Stephen is a proven leader that looks beyond the status quo for organizational and institutional growth in a sustainable and resilient way. He utilizes his developed skills to help Autumn grow and continue to provide WOW moments for our clients.
We are on a mission to create WOW moments in your business and provide you with the best customer experience.
We promote your website to the top of Google's organic ranking by applying our custom algorithms, programming, and content marketing processes.
At Autumn Consulting, we are always willing to go the extra mile. Our caring, thoughtful approach offers personal, customized service based on your unique business goals, open communication with continuous learning, and one-on-one access to expertise whenever you need it.